Founded in 1607, Justus Liebig University Giessen (JLU), Germany, is a research university rich in tradition. JLU enables around 26,500 students and 5,700 employees to advance science for sustainability. Researchers of JLU contribute to the achievement of the Sustainable Development Goals (SDGs) by performing cutting-edge research in large interdisciplinary alliances in sustainability-related research areas, e.g. energy storage material, bioresources as well as culture, conflict and security research. In tailor-made courses of study, such as the international Master's degree programs "Sustainable Transition" and "Global Change: Ecosystem Science and Policy", students analyze and understand the concept of sustainability and the involved trade-offs through the lens of different disciplines. JLU has established a broad network of worldwide collaborations in teaching, research, and academic management. JLU has identified Latin America and
southern Africa as core regions for further internationalization. The broad range of partners participating in the PLUS network demonstrates the success of this strategy. One of the core contemporary challenges is the implementation of the idea of sustainability in all fields of social interaction as well as to furnish individual and institutional practices that are fully aware of the limitations of natural resources. Regarding this context, Higher Education Institutions are of especially important meaning, as science, education, and innovation provide an important basis for today's requested overall social transformation towards a self-understanding of sustainability in society. The faculty of social sciences at JLU has taken up this challenge and has established a broad focus on problems and questions related to sustainability, as much as research projects and networking activities, such as PLUS.
---
The roots of the Universidade Pedagógica de Maputo (the Pedagogical University of Maputo), in short UP-Maputo (established by Decree No. 5/2019 of 4 March) lie in the then Pedagogical Higher Institute, created in 1985 and transformed into the Pedagogical University in 1995. Located in the city of Maputo, UP-Maputo's major focus is on vocational education, providing quality higher education training to education professionals, willing to further their education level and who contribute creatively to the sustainable economic, social and cultural development of Mozambique. Universidade Pedagógica de Maputo is a collective person of public law, endowed with legal personality and enjoys statutory and regulatory, scientific, pedagogical, administrative, financial, patrimonial and disciplinary autonomy.
The University has a total of 14.894 students and approximately 600 academic staff. UP-Maputo has established a broad network of worldwide collaborations in teaching, research, and academic management. Universidade Pedagógica de Maputo views internationalization as one of its core values and has over the years established a number of academic partnerships with higher education institutions in the global north and in the global south. These sustainable partnerships are aimed at promoting quality academic collaborations and joint research, as well as student and staff mobility. In pursuing its mission of teaching, research and community outreach, Universidade Pedagógica de Maputo has the Sustainable Development Goals in the forefront of its work, as achieving these crosscutting goals will simultaneously lead to promote peace and prosperity for the country and the region.
---
The Namibia University of Science and Technology is a thriving young University of Science and Technology that started in 1994 as the Polytechnic of Namibia and transformed to a University of Science and Technology in 2015. NUST is currently catering for about 12,000 students spread over four Faculties, and has obtained the accreditation of qualifications by international bodies through a peer review system and audits. The institution is also affiliated to international accreditation bodies like the HEQC (Higher Education Quality Committee) of South Africa and FIBAA (Foundation for International Business Administration Accreditation) for business programmes. It also boasts of over 80 international academic partners, majority of them from Europe with 24 partners in Germany alone. The instructional programmes are aimed at meeting the needs of industry, the driving force of the Namibian economy.
During the course of their study, technological knowledge, skills, values and attitudes are brought home to the students. This approach required for dealing successfully with the practice of the technological careers, industries and occupations involves excellence in the teaching of specific principles and approaches within a climate conducive to intellectual and social development. This implies greater emphasis on the application and ability to apply the practical outcomes of scientific principles in such a way that they may be of use to the particular technology, career, industry and occupation. Research and Innovation at NUST is aligned with national (Vision 2030, National Development Plans, Harambee Prosperity plans) and international (Sustainable Development Goals) development imperatives.
---
The University of the Andes is a non-profit, non-confessional, independent university that fosters pluralism, diversity, dialogue, debate, criticism, tolerance, and respect for the ideas, beliefs, and values of its members. Founded in 1948, it is based in the Colombian capital, Bogotá. As of today, it has twelve schools in fields such as architecture and design, arts and humanities, social sciences, law, economics, medicine, and development studies.
Over the last decade, the University of the Andes has been consistently ranked among the top universities in Latin America. The University hosts the Latin America SDG Centre. The University's Interdisciplinary Centre of Development Studies, established in 1976, currently offers a master's and a doctoral programme in development studies.
---
The University of Fort Hare, has since its foundation in 1916, been a beacon of excellence and hope, a lodestar for national and continental regeneration. For that reason, its new Strategic Plan, Towards a Decade of Renewal, 2022-2026 is so critically important in steering the future of this iconic institution. Renewal means reinvigorating the institution, and walking alongside each other as Council, management academics, professional and support staff and students on this carefully crafted path to realise the new vision and give expression to our institutional values. The new Strategic Plan is a blueprint for the building and reconstruction work that will be undertaken over the next five years.
The new Strategic Plan is a blueprint for the building and reconstruction work that will be undertaken over the next five years. This will see the University of Fort Hare, founded in 1916 and 107 years old, re-established in its rightful place as one of the foremost institutions of higher learning in South Africa and the continent. The Towards a Decade of Renewal' plan signals that we are not content to bask in the glory of the institution's proud origins and tradition of trailblazing scholarship and leadership. Instead, we are committing to putting in the significant work required to strengthen the foundations and reimagine the institution where required.
---
The University of Botswana (UB) is the first and the biggest public university in Botswana established in 1982. Initially, the university existed under a tripartite partnership established in 1964 involving Botswana, Lesotho and Swaziland, known as the University of Basutoland, Bechuanaland and Swaziland (UBBS) meant to prevent dependence on apartheid South African tertiary education. UBBS changed its name to University of Botswana, after it separated with Lesotho (1975), and later Swaziland (1981) as each nation grew in its own direction. At the time of the establishment of UB, Botswana was among the poorest nations in the world and had to embark on a national campaign to start building the university, under a fundraising initiative known as the Botswana University Campus Appeal (BUCA) which was spearheaded by the then first president of the Republic of Botswana, Sir Seretse Khama. The campaign named Motho le Motho Kgomo ("One Man, One Beast") saw Batswana make all kinds of contributions (including cash, cattle, grain and eggs) towards building a University and to secure it entirely as their own. The UB, unlike many institutions of higher learning in Africa which were conceived through 'colonial ties', was therefore launched as a truly indigenous university, as the product of a desire for a national institution of higher learning founded with a great foresight for the future economic emancipation and progress of the nation. The University of Botswana has produced the human capital
that has and continues to play a prominent role in the development of Botswana and the transformation of the lives of the citizens to achieve the outcomes of the national development agenda. Outward facing, UB has transformed itself and continues to showcase potential for wide impact as a global gateway of education and skills in dealing with today's global changes. Under its Strategy 'Creating a Future for the Knowledge Generation" UB intends to adopt a systematic university wide enduring transformation to remodel and reposition itself to be relevant and responsive to its external context while at the same time seeking to position itself at the apex of the national tertiary education and national innovation system. Regarding Sustainable Development Goals (SDGs), the university has embbeded the SDGs through its SDG operational plan, to ensure relevance and integration and alignment of its work with both government programmes and those of regional and global partners to contribute towards global sustainable development. The University of Botswana (UB) continues to promote research to develop and generate knowledge on sustainable development by encouraging individual, departmental and institutional networking/partnerships to enable the university to be more proactive in addressing education for Sustainable Development (ESD) principles.
---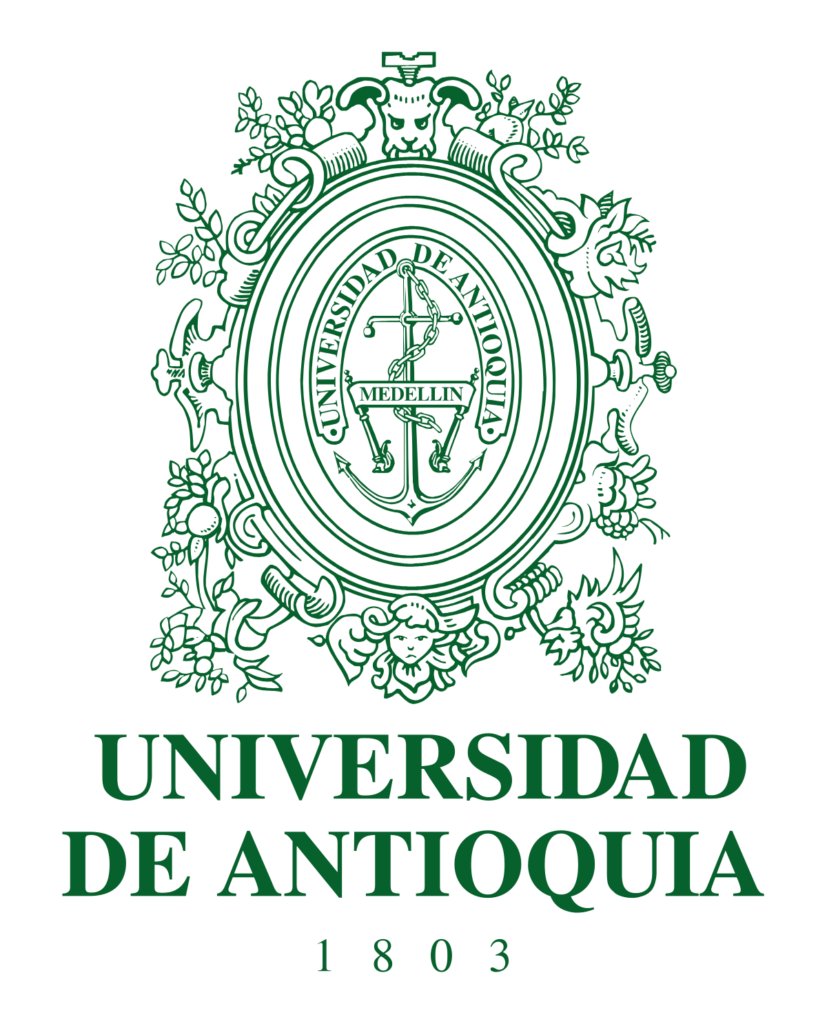 The Universidad de Antioquia is a public university founded in 1803. Its main campus is located in the city of Medellín, Colombia; additionally, it has other campuses and facilities in the nine regions of the department of Antioquia, Colombia. The purpose of Universidad de Antioquia is to pursuit, develop, and spread knowledge in the fields of humanities, science, arts, philosophy, and technology through research, teaching, and outreach activities. These activities are included in both undergraduate and graduate programs using in-person, blended, and open and distance learning methods and are at the service of a comprehensive understanding of the human being. The university consists of 25 academic units divided into 14 faculties, four schools, four institutes, and three corporations that together offer around 130 undergraduate programs. Moreover, it offers 48 specializations, 50 medical specialties, 73 master's programs, and 27 PhD programs, for a total of 190 graduate programs.
On September 5th, 2003, Universidad de Antioquia was the first public university in Colombia to be granted the high-quality institutional accreditation for nine years by the Ministry of National Education. On December 14th, 2012, the National Council of Accreditation consecutively renewed, for 10 years, such accreditation of the university. Universidad de Antioquia along with Universidad de los Andes, Universidad Nacional de Colombia, and Universidad del Valle are the only universities to have been acknowledged for the longest periods of this institutional accreditation in the country.
Besides standing out in the academic and research fields, the university is also a well-known cultural icon. It has institutions and dependencies that promote culture and art, such as the Universidad de Antioquia University Museum, the Carlos Gaviria Díaz Central Library, the Universidad de Antioquia Publishing House, the Universidad de Antioquia Cultural Radio Station, and the Faculty of Arts Cultural Center.